A good friend of mine volunteers every year to help put together the Arizona Humane Society charity event, called "Compassion with Fashion." It takes place every year in March. This year they were asking for art donations. Here is the story of Evander…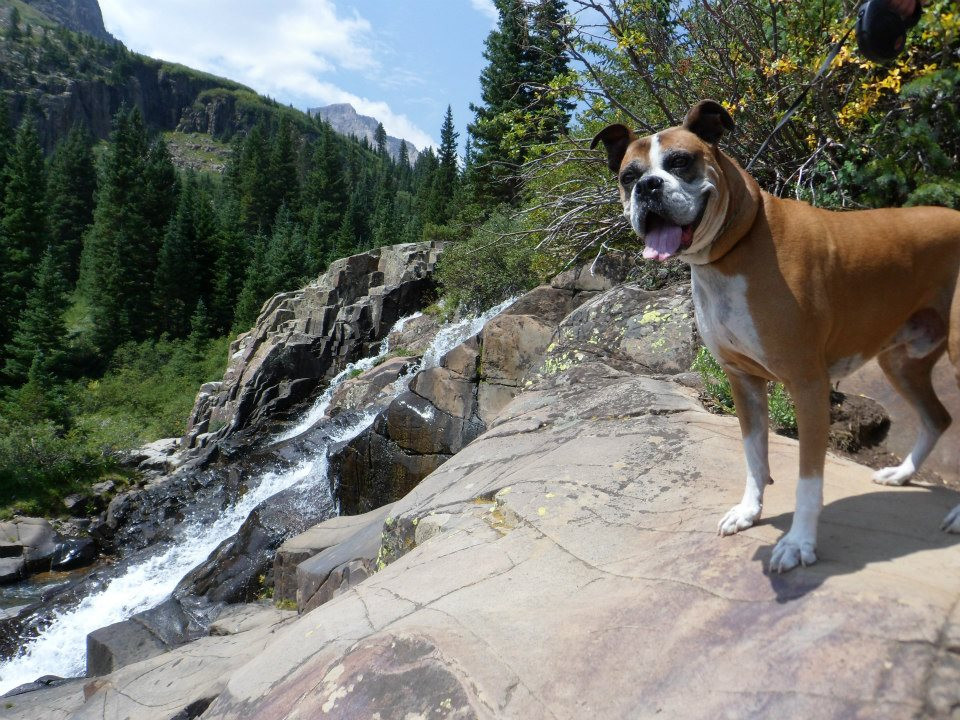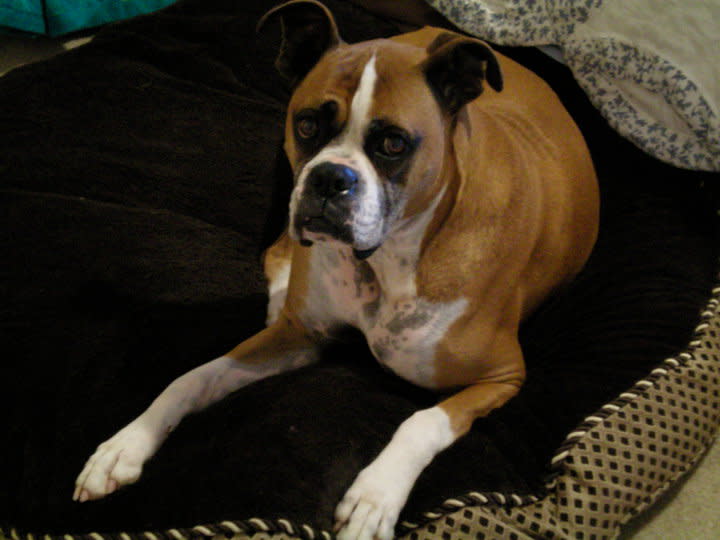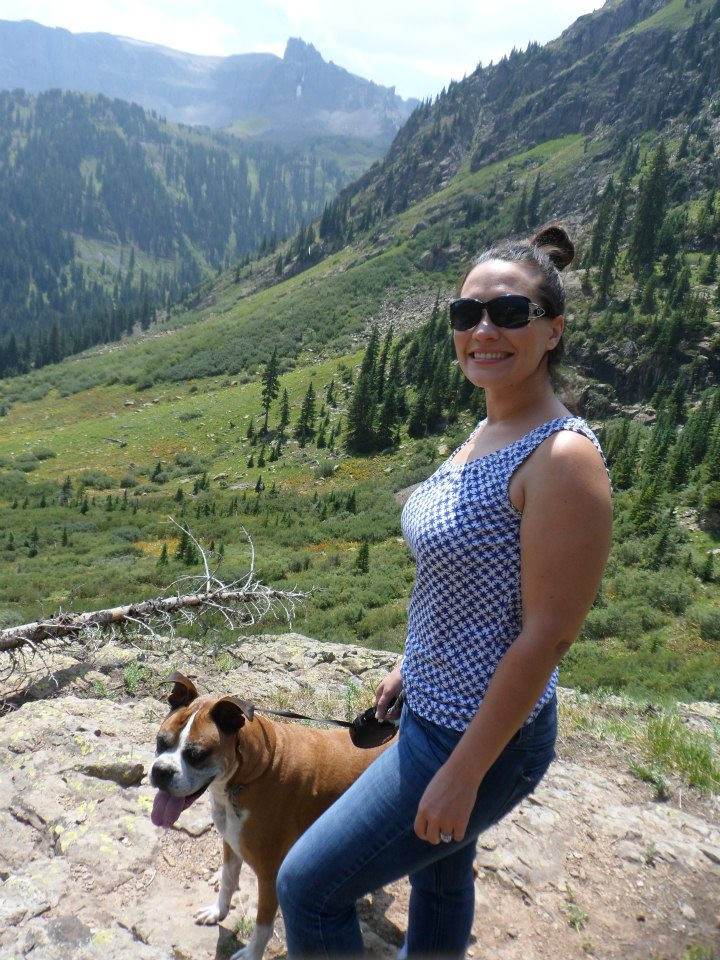 Evander was a rescued boxer dog. He was named after the actual boxer, Evander Holyfield. Evander had been abused and had some behavior and anxiety issues. He was so skinny when my husband adopted him (this was before we were together). When I first started dating my husband, I immediately fell in love…with his dog, lol! He was a fun, spunky, cuddly, funny dog that loved playing soccer and taking long walks.
I ended up painting a portrait of Evander as a present for my husband. It's a black and white acrylic painting, painted with a palette knife.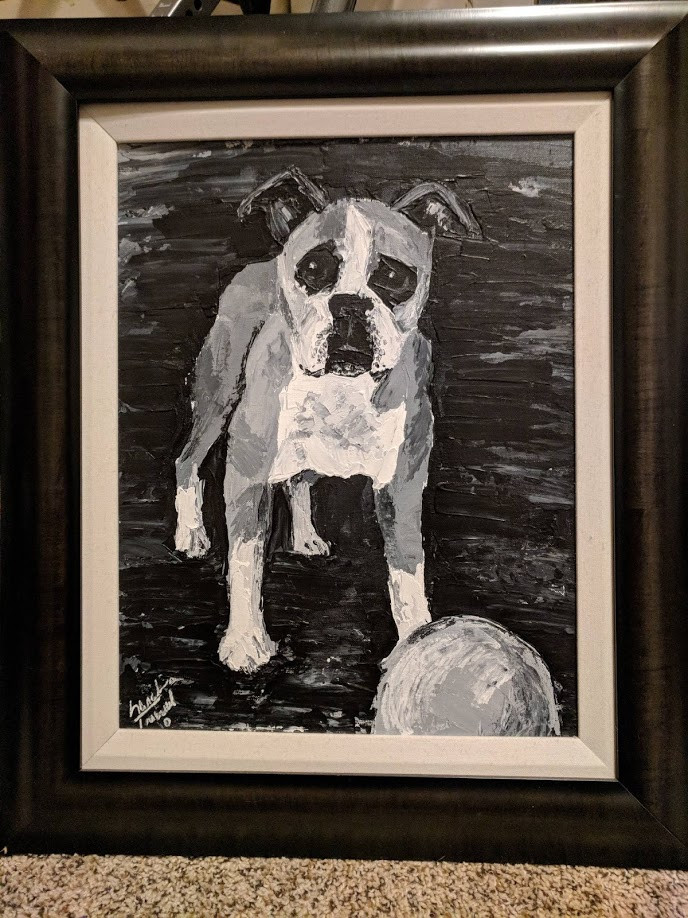 My husband loved the painting! He proudly displayed it in his office. Unfortunately, years ago, Evander passed away from old age. He lived a long, loved life. However, his passing devastated my husband and me.
When my friend told me that the Arizona Humane Society was looking for paintings to auction off at "Compassion with Fashion," I had a thought… Evander could continue helping rescued dogs even after his passing. I thought, what a nice way to commemorate Evander and give back to a wonderful organization that helped rescue Evander in the first place. So that's what I did!
Here's a picture of the pre-auction: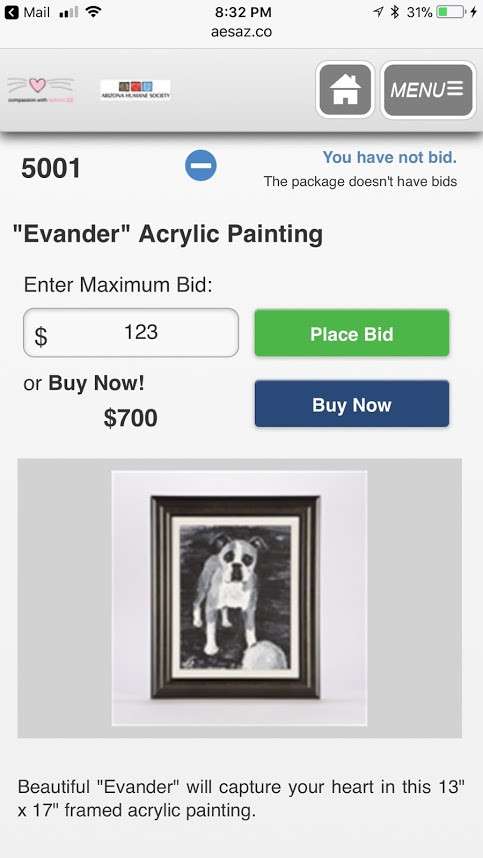 "Evander" ended up raising $150 for the Arizona Humane Society and I couldn't be more proud!
Please check out Arizona Humane Society's website to donate and help save lives. http://www.azhumane.org/
"Compassion with Fashion" takes place every year! Please consider donating items to this wonderful charity event or buy a ticket. http://www.azhumane.org/events/compassion-with-fashion/