A Visit to Charlotte, North Carolina
Oct 09, 2017
While visiting Charlotte for a friend's wedding, I explored a gallery with my husband and mother-in-law. It was right down the road from our hotel and we wanted to kill some time and check out downtown. The Sonia and Isaac Luski Gallery was in the Luski-Gorelick Center for Philanthropy, Foundation for the Carolinas and it featured a variety of works from many artists. I was particularly drawn to the glass pieces created by contemporary artist, Jon Kuhn.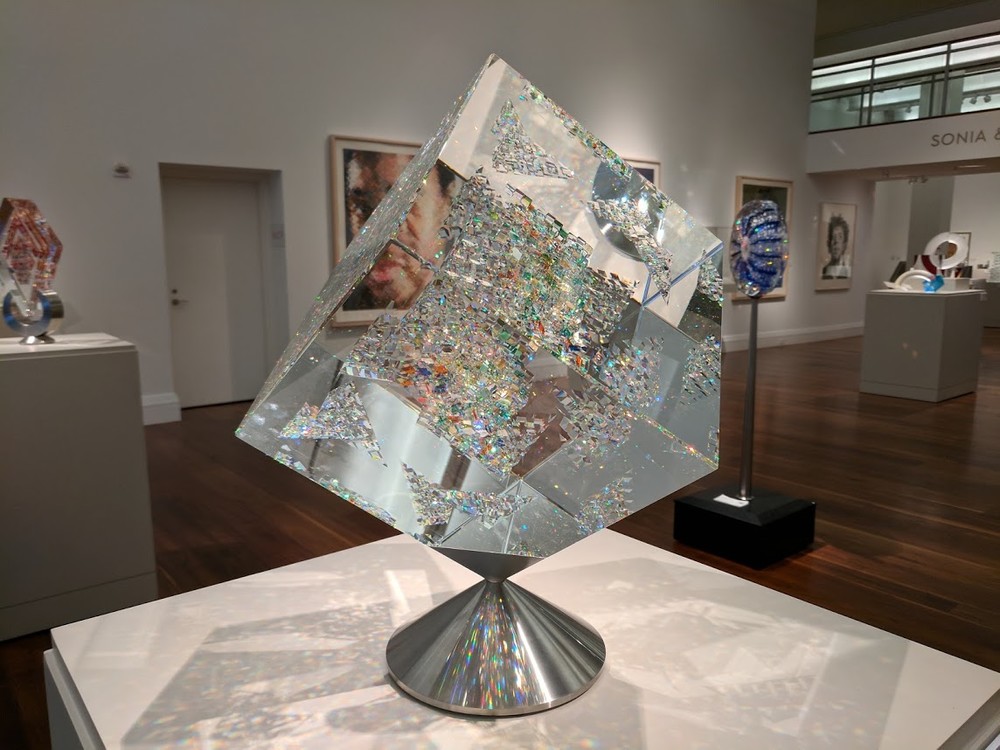 A few of his pieces rotated on their pedestals to catch the light. I loved the way the light bounced off the tiny pieces of multi-colored glass and reflected onto other surfaces around it like a brilliant diamond. I stared at each piece and wondered how it was made. I have never worked with glass. I have taught about light refraction, reflection, transparency, etc. in my science classes as a teacher…but how did he do it?!? SO COOL!!!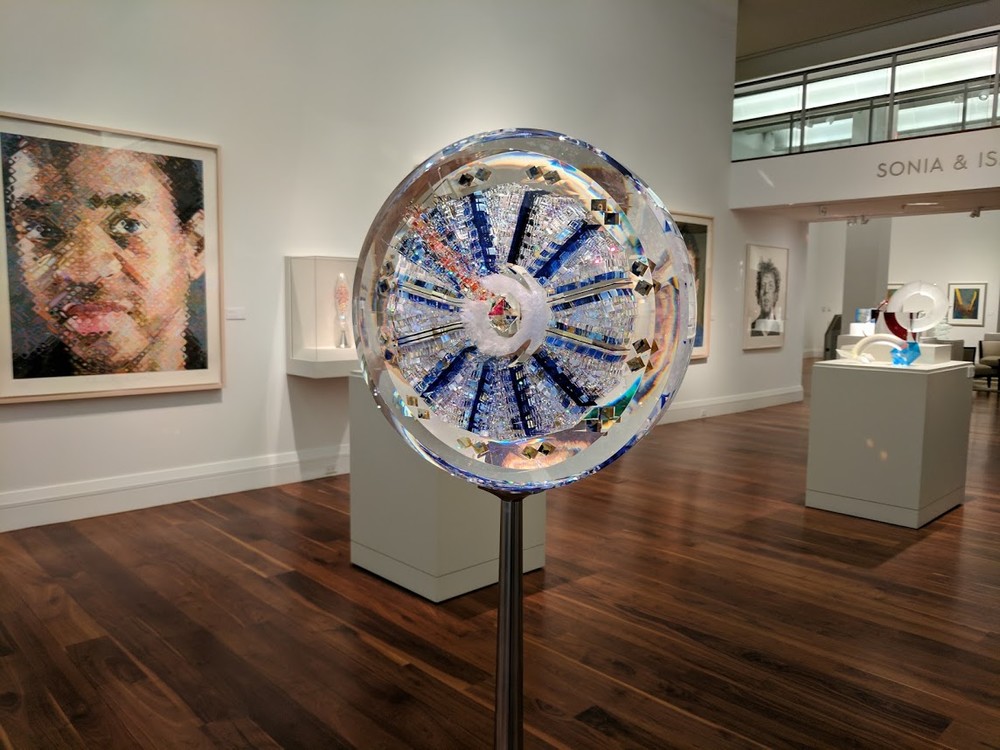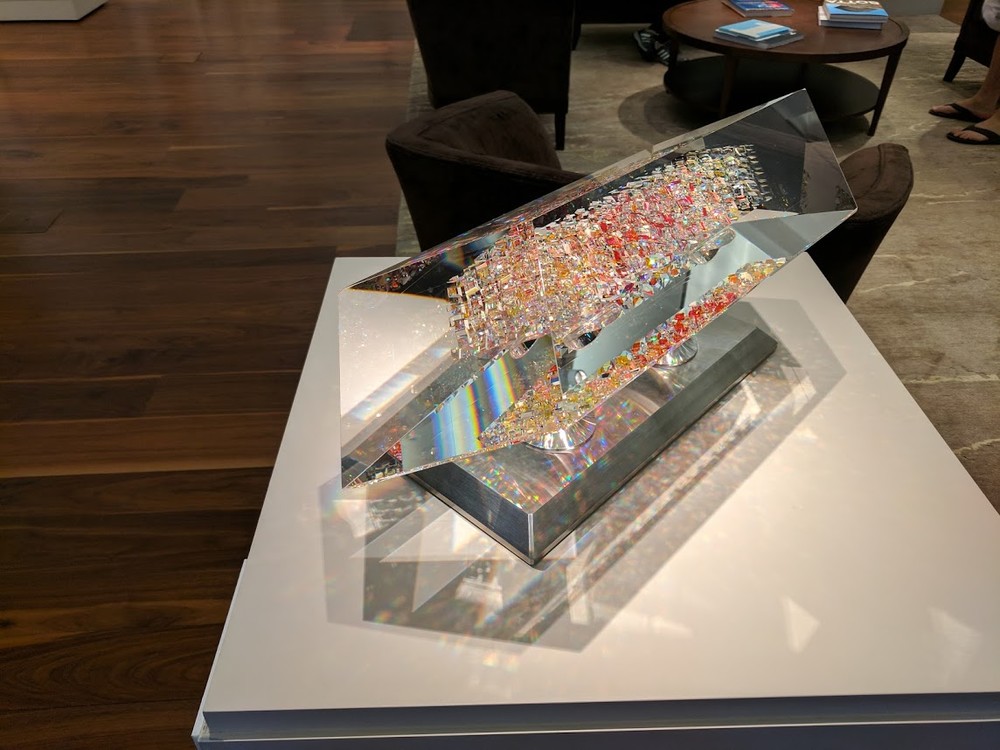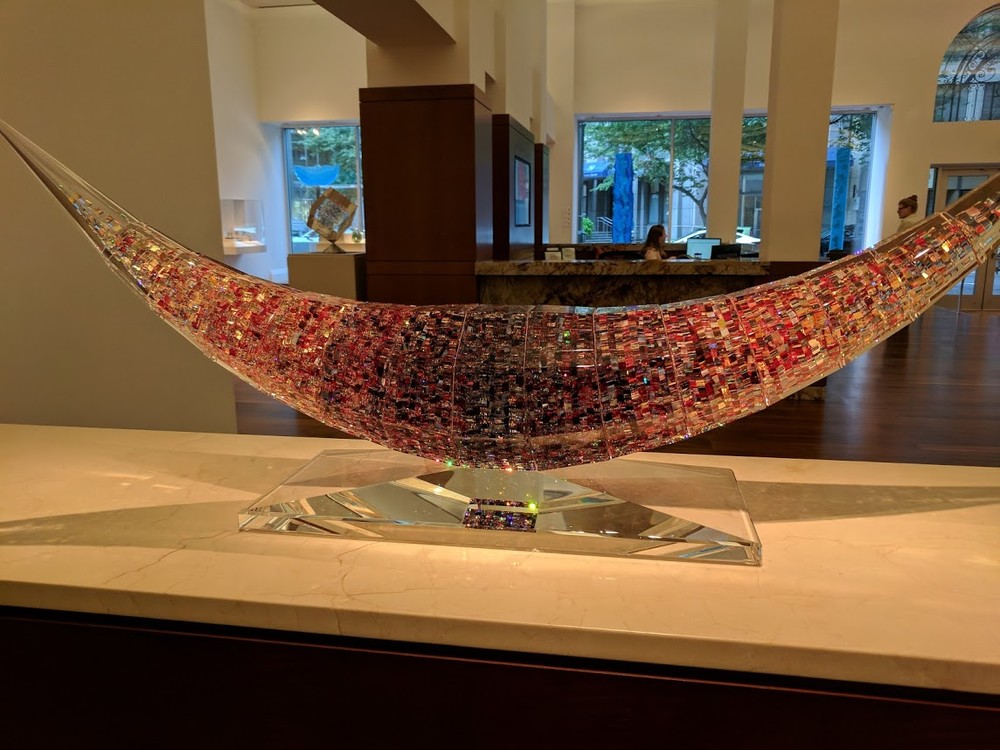 There also was an enormous abstract painting by Herb Jackson that I enjoyed. The colors, textures, and movement were beautiful in this piece!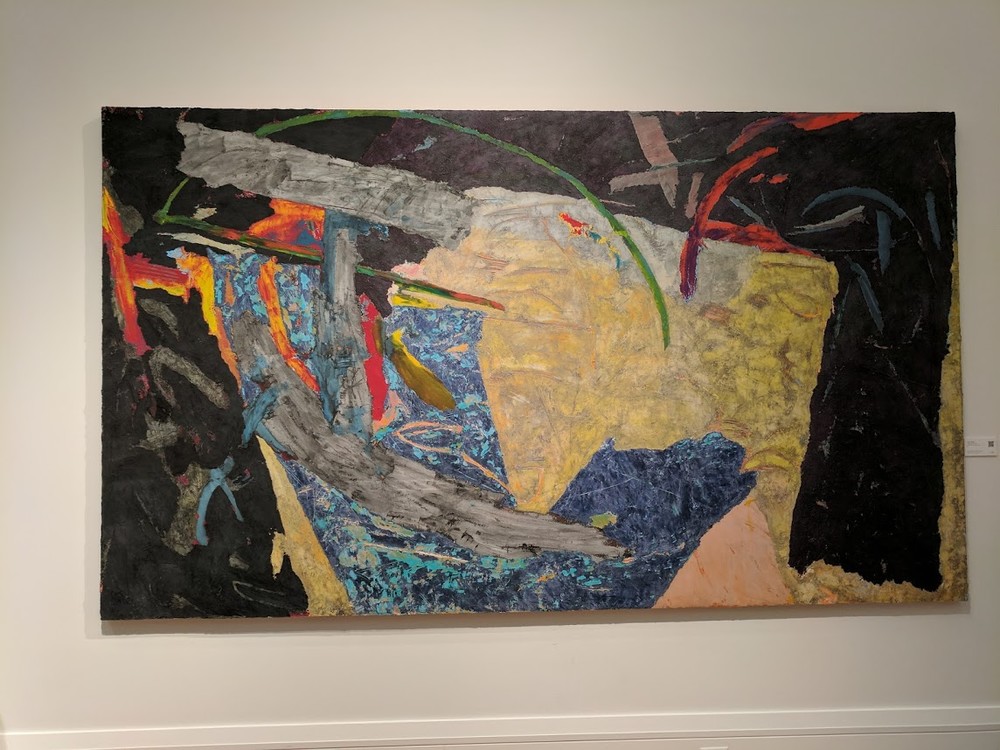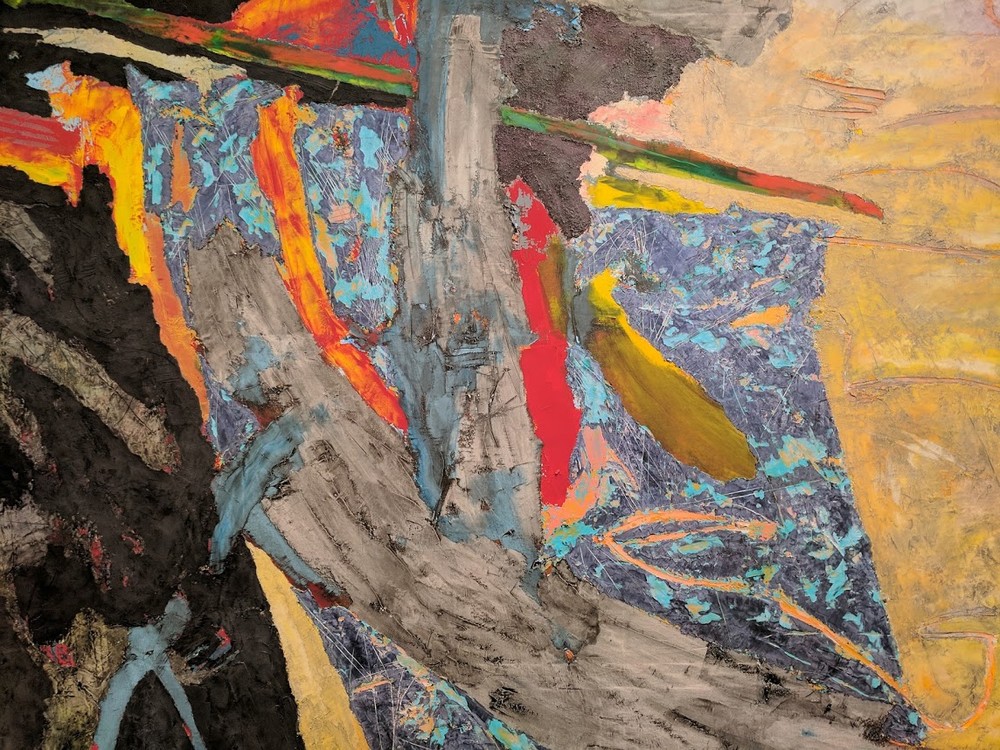 The portraits by Chuck Close were amazing!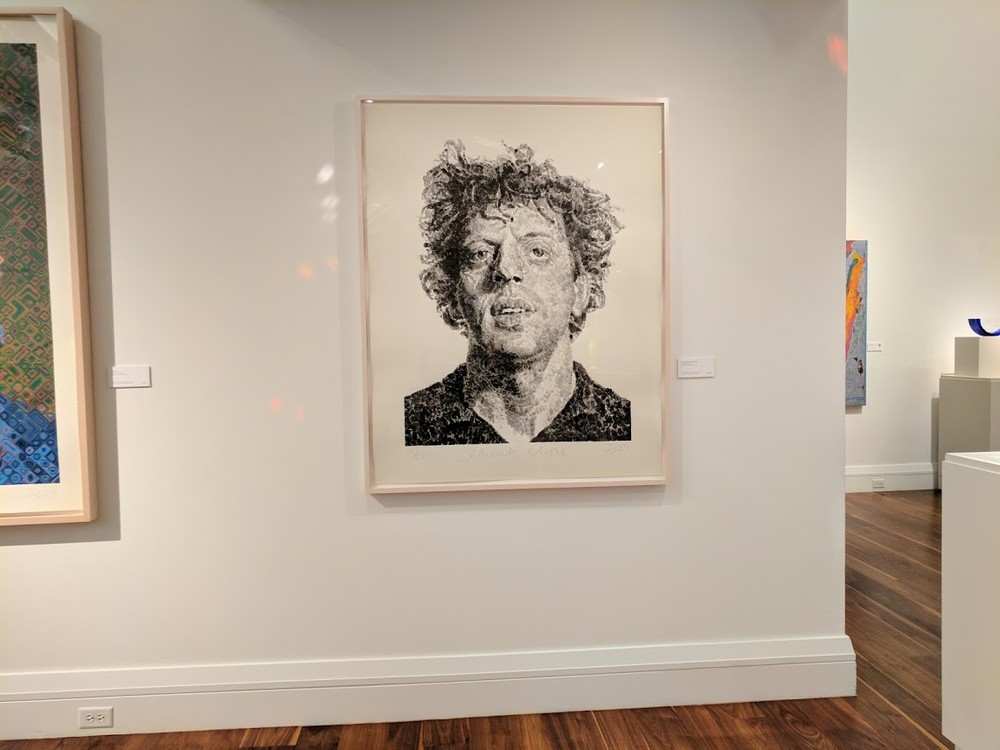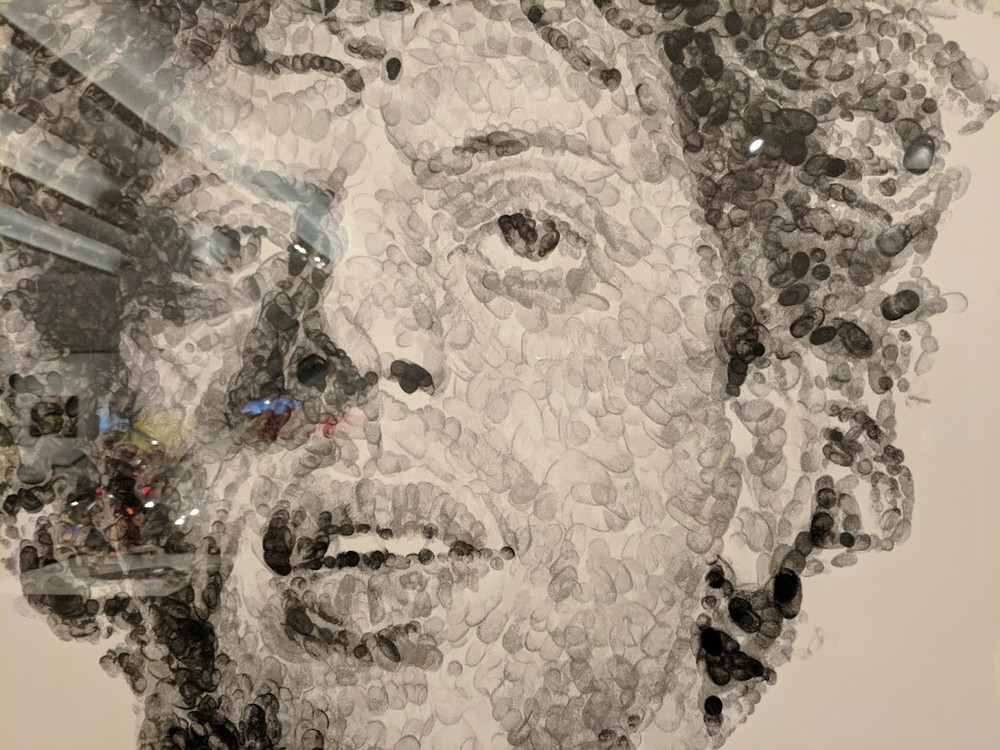 He created one with his fingerprints, which brought me back to my scenic art days when I had to finger paint the Fela! set with UV paint. (It took forever! But the effect was worth it. See below.)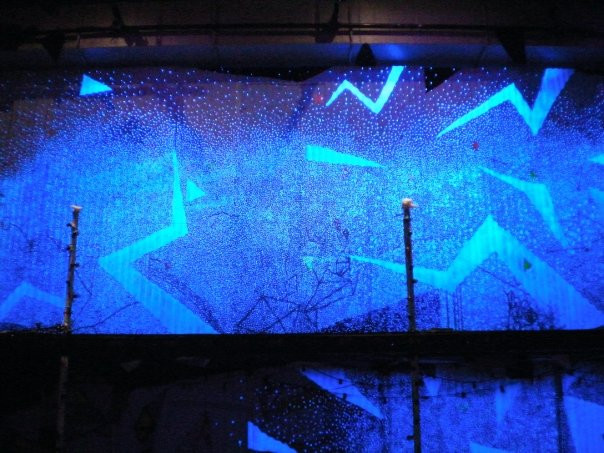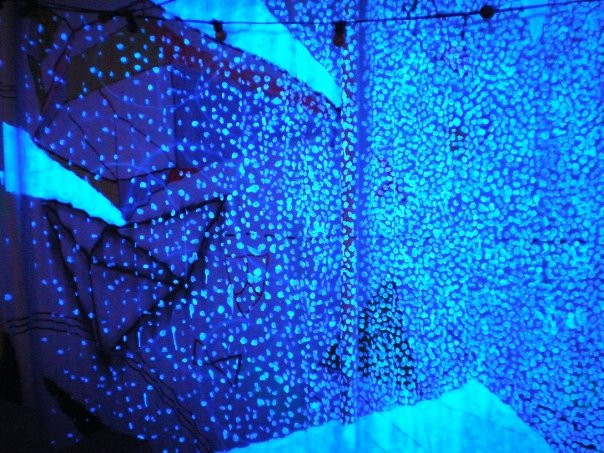 And I had to get a picture of the giant cat, "Emily" by W. Lewis Jones. It's 7' tall! So detailed! I don't know if I have the patience to paint every little hair on that cat's body. Ha!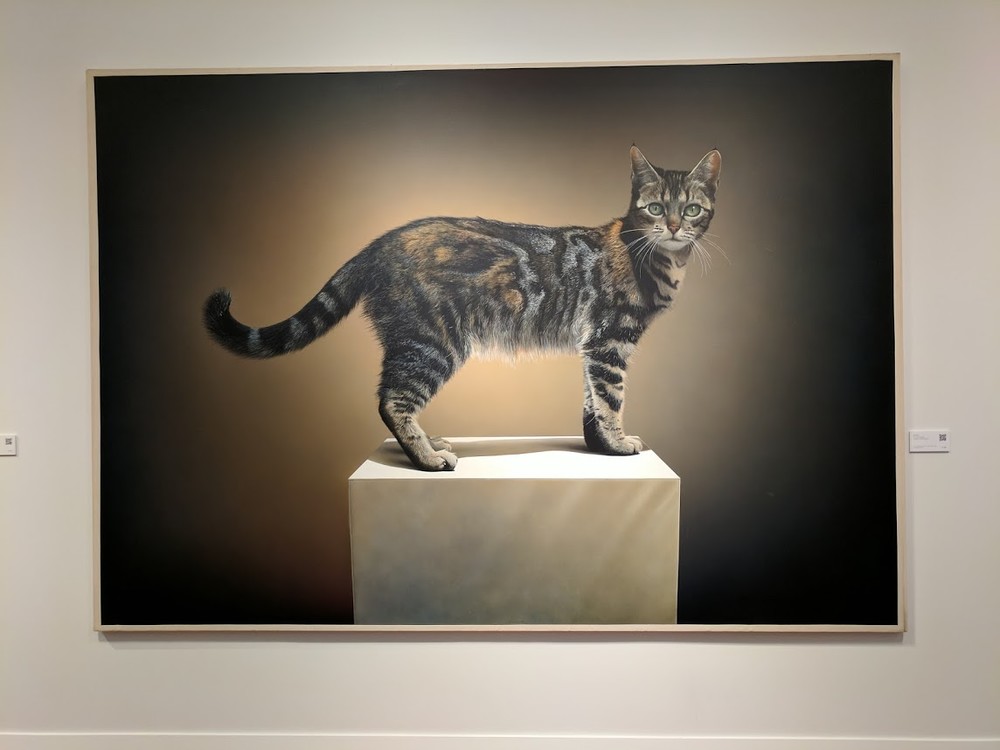 Here are some pictures of other works I appreciated: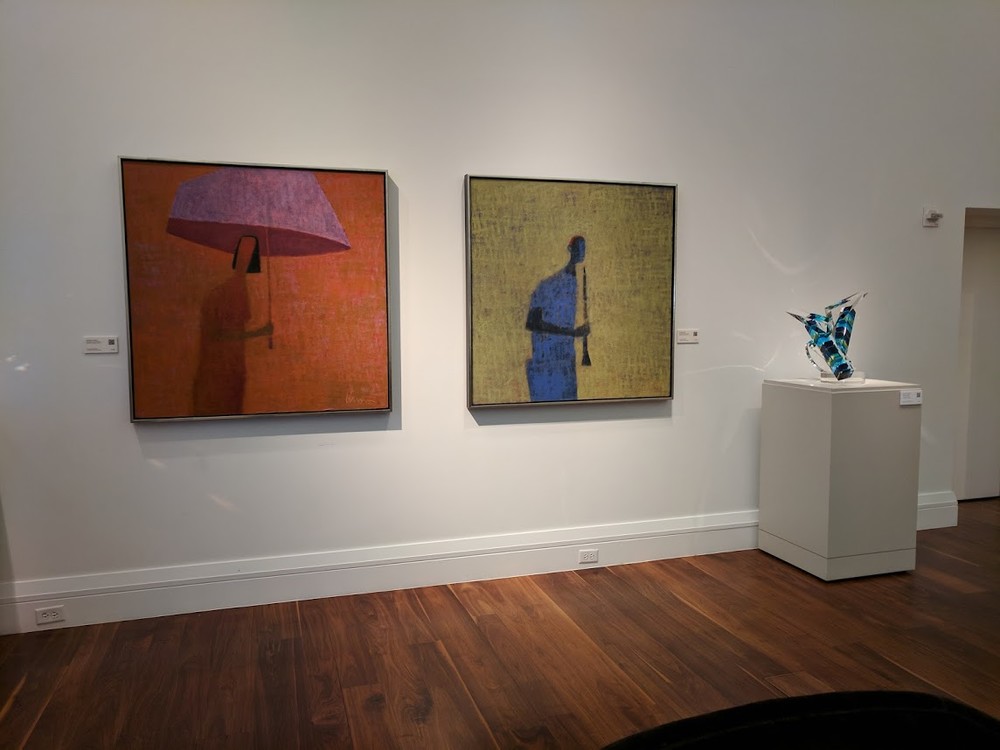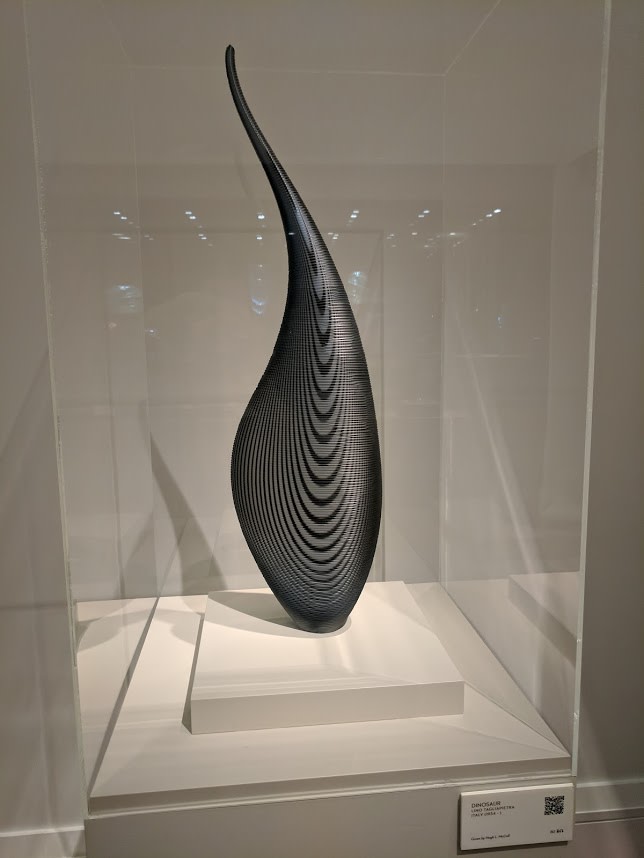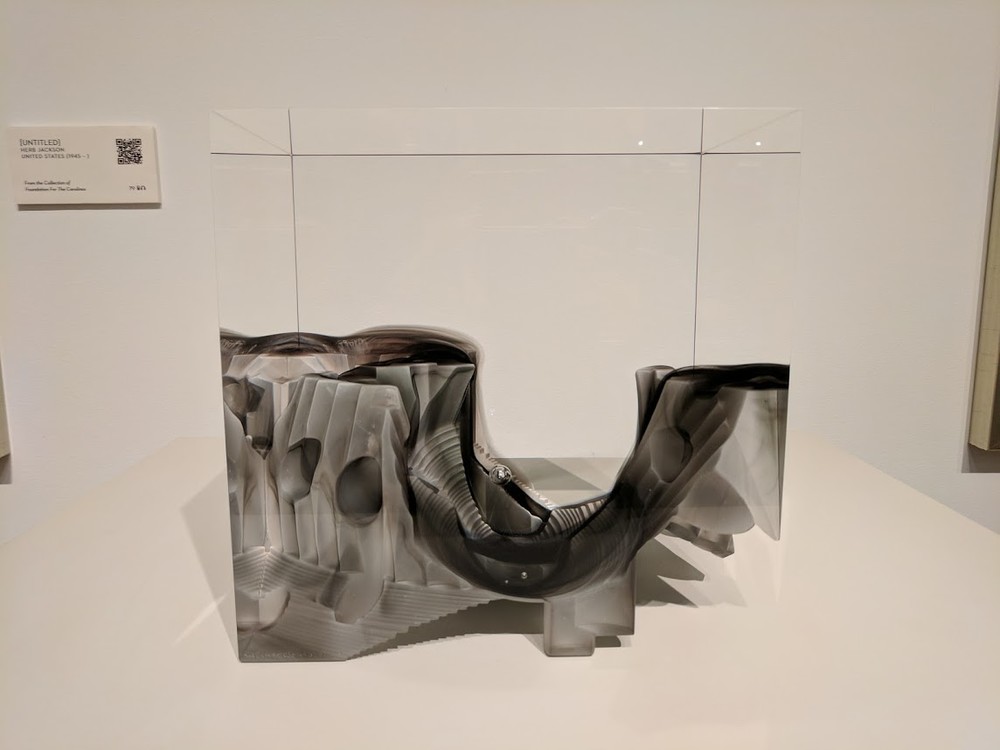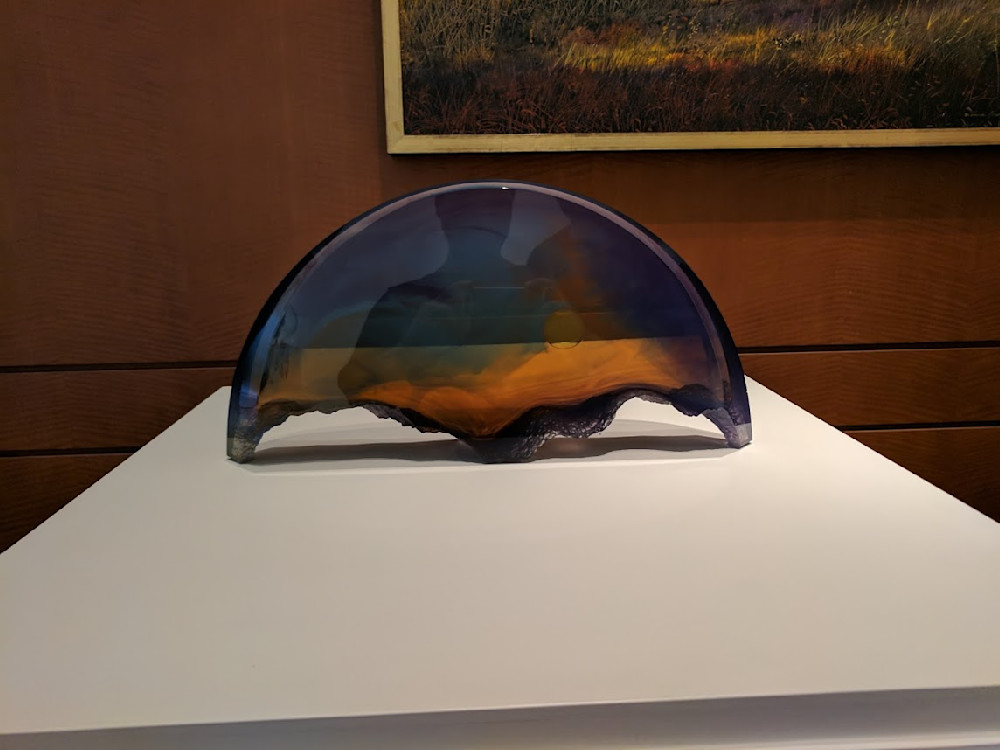 If you ever have a chance when you are in Charlotte to check out this little gallery, I highly recommend it!